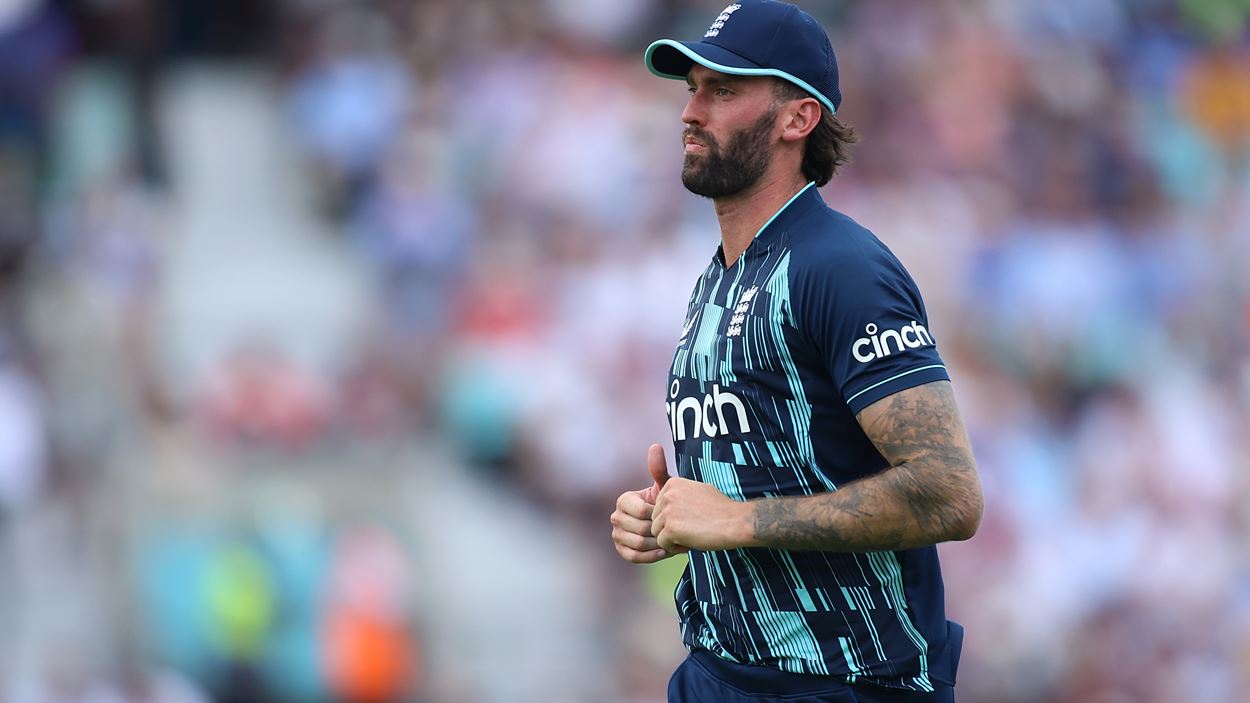 Johnners Trust
Reece Topley (2010, 2011)
Reece Topley is a left-arm medium-fast bowler and right-handed batter and was a member of the England squad that reached the final of the 2016 World Twenty20 in India. However, a series of stress fracture have seriously affected his cricket career.
Reece was born in 1994 in Ipswich, Suffolk, and is 6 feet 7 inches tall. When he was fifteen, he was hit on the head while bowling in the nets to Kevin Pietersen. He was taken to hospital to have stitches in his ear and Pietersen gave him a signed bat as a memento. He was awarded a Johnners Scholarship in 2010, at the age of sixteen.
Reece made his first-class debut for Essex in 2011, with figures of 5 for 46 and 5 for 64 in his first two Championship matches. In 2012 he took 19 wickets at the Under-19 World Cup in Australia, but the following year he suffered his first back injury, preventing him from going on a Lions tour to Sri Lanka. In 2015, he made his international T20 and ODI debuts for England against Australia and also played in the ODI series against Pakistan and on a tour of South Africa, but after playing in the 2016 World Twenty20, he was found to have a stress fracture in his back.
In 2016, Reece moved to Hampshire, but broke his left hand after being hit by a bouncer in his opening match and he was out for the rest of season. Shoulder surgery then followed during the winter, and he suffered another back injury in 2017. After a fifth stress fracture in 2018, he needed to have a pin in his back.
After playing for Sussex for one season in 2019, taking 17 wickets in their T20 campaign, he was then signed by Surrey. In 2021, he returned to the England team for the second ODI against India at Pune, and was a member of the record-breaking England side that won the ODI series 3–0 against Netherlands in 2022.