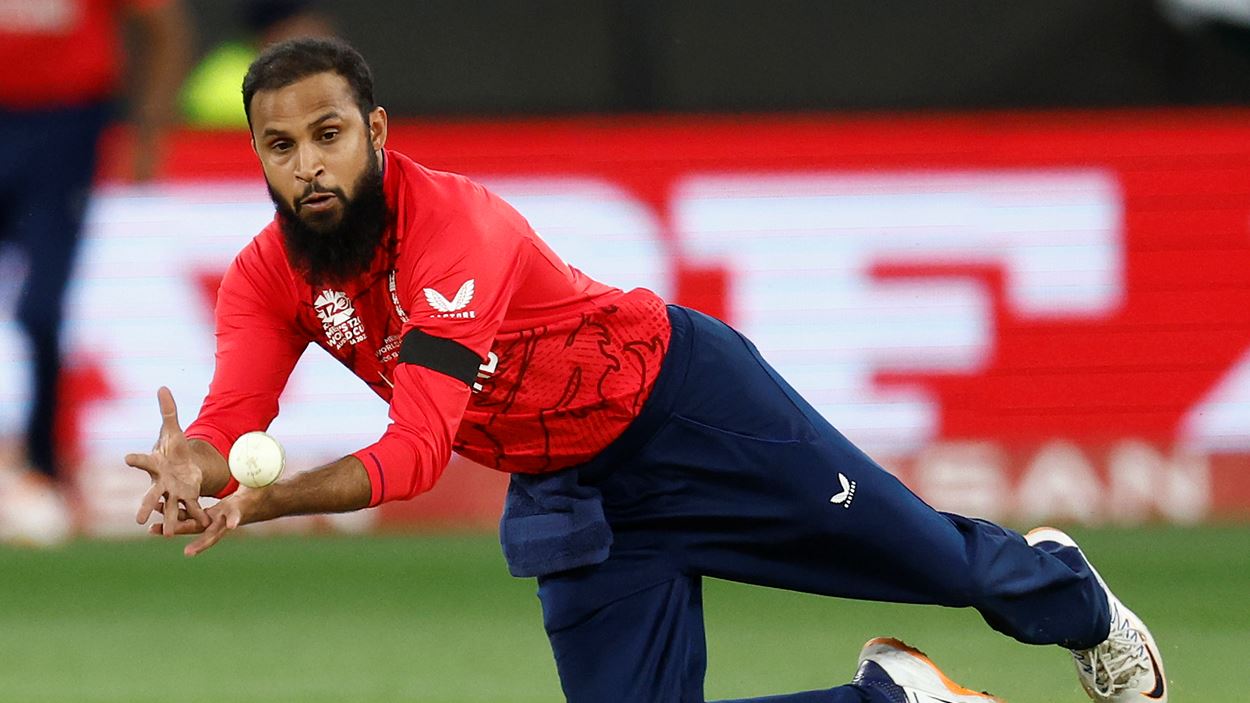 Johnners Trust
Adil Rashid (2003)
Adil Rashid is leg-break bowler and right-handed batter, who became England's leading wicket-taker among spin bowlers in ODIs and T20 internationals. He won both the 2019 World Cup on home soil, and 2022 T20 World Cup in Australia.
Adil was born in Bradford, Yorkshire, in 1988 and at the age of fourteen he was spotted at a Brian Johnston Memorial Trust coaching clinic by Shane Warne's spin-bowling coach, Terry Jenner. He was awarded a Johnners Scholarship in 2003, when he was fifteen, and over the next two years, the BJMT also paid for Adil to fly to Australia twice to live with Jenner at his house in Adelaide for two weeks of personal coaching.
Adil made his debut for Yorkshire in 2006, aged eighteen, taking 6 for 67. He was the third Yorkshire-born cricketer of Asian heritage to represent the county. A year later, he made his maiden first-class hundred and won the Young Player of the Year Award. He made his England debut in the 2009 World T20, but his bowling was felt to be too expensive and he returned to county cricket.
In his mid-twenties Adil became a prolific run scorer and won titles in Australia in 2014 and 2015 playing for Adelaide Strikers in the Big Bash. He was selected once again for the England white-ball squad in 2015 and went on to play a key role in England's sensational victory in the 2019 World Cup at Lord's, taking 11 wickets in the competition.
He had also made his England Test debut in 2015 against Pakistan and played in 19 Tests, taking 60 wickets, but he decided to retire from Tests in 2019 to concentrate on the shorter formats, because of an ongoing injury to his shoulder. Adil Rashid is now England's leading wicket-taker among spin bowlers in ODIs and T20 internationals.